San Antonio News
Jump Rope for Heart
San Antonio's Kenny Beaumont created video of Olivia and Jack engage in a little friendly competition to raise money for the American Heart Association


Widening of Highway 52 Update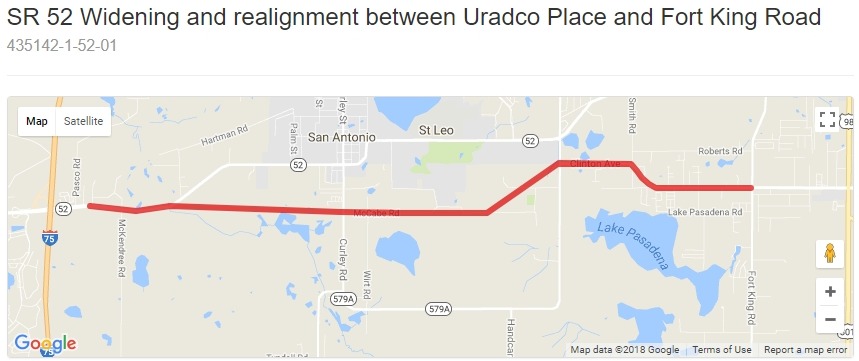 Clinton Avenue between Pasadena Avenue and US 301 will also become the new SR 52. The section of existing SR 52 between Bayou Branch Canal and US 301 will be designated CR 52 after the construction of the new SR 52 is complete.
Looks like they will thankfully go around San Antonio. The project is currently in design. Construction is anticipated to begin in 2019.
Cake Carte Patio Cafe
Rumor has it there's a new little place to get food in San Antonio!!
Cakecrate Patio Cafe!
Current days and hours: 7am-1pm
Wed, Fri, Sat
(Located where the Local was)
32750 Pennsylvania Ave, San Antonio, FL 33576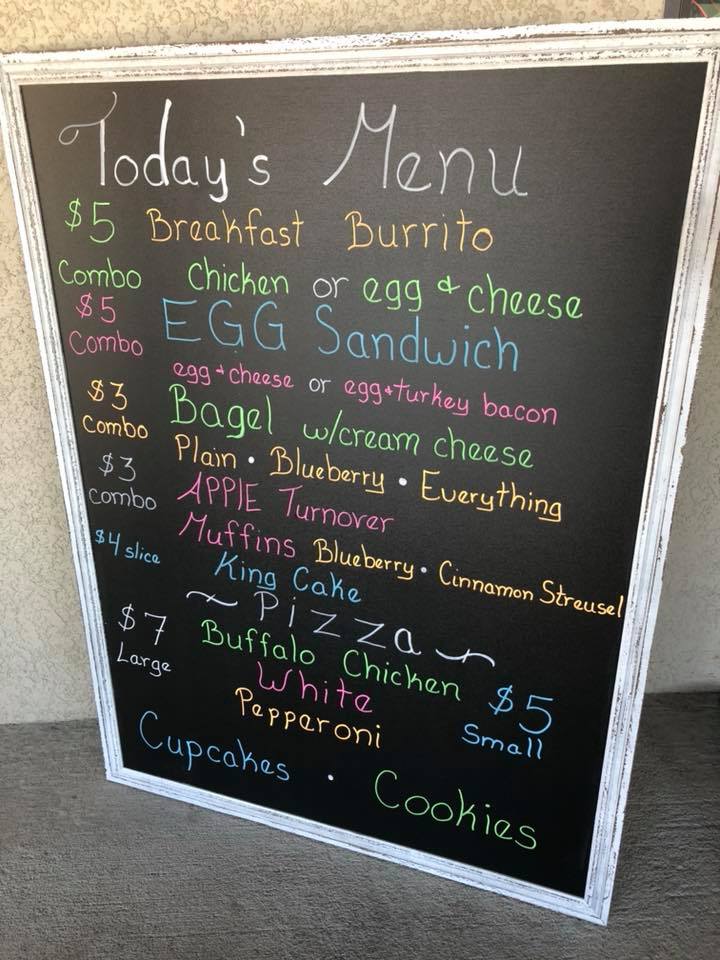 Expansion near I-75 and Ossie Murphy Road
Another expansion near I-75. Old Pasco Road re-reoute extension under review.The future four-lane roadway alignment will also include bicycle and pedestrian amenities. Pasco County Engineering Services foresee an approximate 1.25 mile, four-lane divided urban section, whereby Old Pasco Road would stretch from the State Road 52/Old Pasco Road intersection, and Ossie Murphy Road would extend eastward under the recently built I-75 bridge overpass.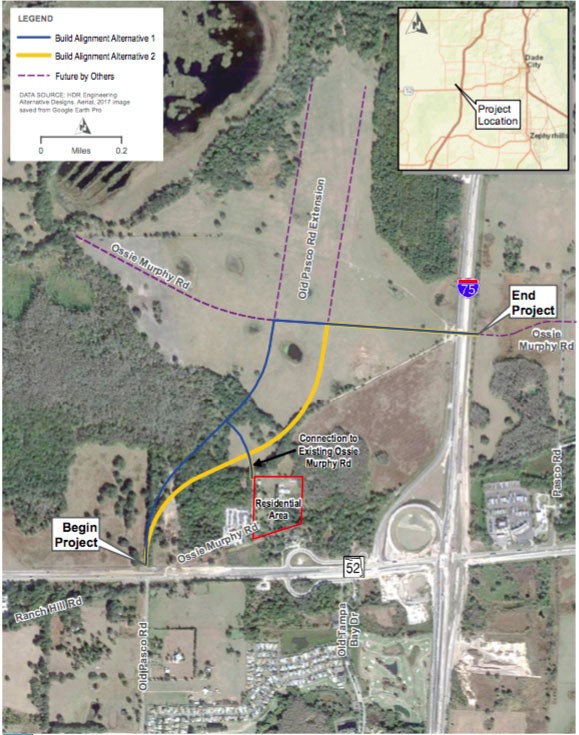 Proposed Zephyrhills Kossik Rd to Old Pasco project
Proposed Zephyrhills Kossik Rd to Old Pasco project


Proposed improvements to the existing Overpass Road and Kossik Road segments, the connection of these segments on new alignment, and the addition of an interchange at Overpass Road with Interstate 75 in Pasco County,
http://www.overpassroad.com/project-information.html
Farmers Market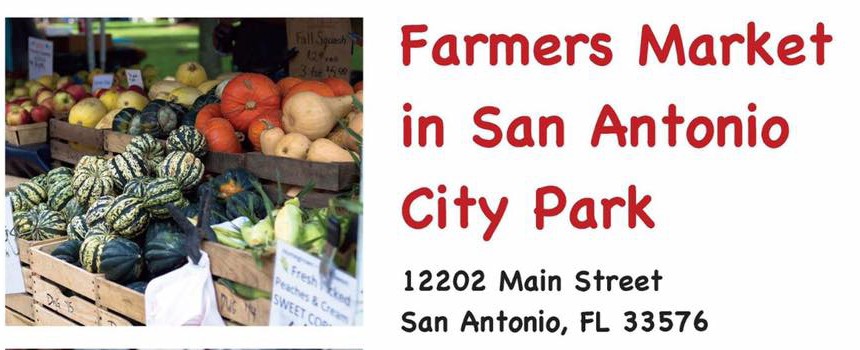 The theme of the August 12 San Antonio Farmers Market will be "Dog Days in the Park"
The Rotary Club of San Antonio, sponsor of the Market, is taking applications
from vendors of pet-related items and services. This includes pet stores, pet food and
clothes, pet groomers and sitters, adoption services, pet demonstrations, animal
hospitals and veterinarians, etc.
The Farmers Market is held from 9:00 a.m. until 2:00
p.m. the second Saturday of each month in the San Antonio City Park. Vendor fee is
$25. Non-profit agencies are eligible for complementary vendor spaces.
For more information and an application, contact Rotary Club President Winnie Burke at
352-437-5161 or email This email address is being protected from spambots. You need JavaScript enabled to view it.. .
The Rotary Club of San Antonio meets every Tuesday from 6:30 - 7:30 p.m. in the
clubhouse of Tampa Bay Golf & Country Club. Visitors are always welcome.