The Historic
Atlantic Coastline Depot
San Antonio, Florida
Click to view more Historic Photos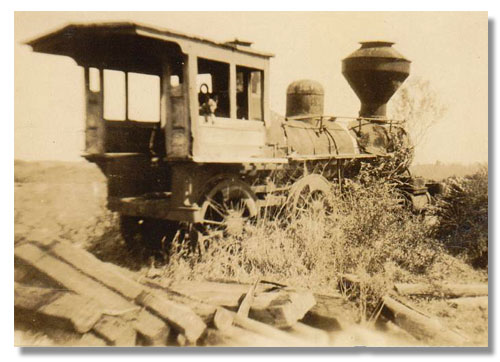 This depot--San Antonio's third--replaced a 1927 facility which burned in 1948. It is the last one remaining on the Orange Belt Railway which crossed Pasco County in 1888 to connect the St. Johns with the Gulf. This provided a long-awaited link with northern markets. The Seaboard Coast Line had its last scheduled service here in 1972. The tracks were removed in 1978, dooming the Trilby, San Antonio & Cypress-- an excursion line--which then ran from this station as the Orange Belt Rail Road. Volunteers restored the depot for community use in 1993.
The above wording copied from a historical marker placed on the building in 1993 by the Pasco County Board of County Commissioners and the Pasco County Historical Preservation Committee.
On March 21, 1999, the depot was rededicated with a new purpose. It now serves as a community building where people can have meetings, birthday parties, etc. It is a voting precinct and it hosts the annual Rattlesnake Run which is part of the Rattlesnake Festival held each year in San Antonio on the weekend of the 3rd Sat. In October. It also serves as a museum where people can go, by appointment, to look at copies of old photos of San Antonio and the surrounding communities to see how our ancestors lived, worked, and built the communities that we know and enjoy today.
For the railroad buff, you can see authentic memorabilia used at our depot. You and your children can see and touch a rare restored caboose.
If anyone has any additional historic photos of San Antonio or San Antonio Train Depot, we would be most interested in viewing them. The Historic Train Depot Committee would appreciate you sharing the photo and would be willing to have photo professionally scanned and added to our historic photo collection. We would return the original photograph, is desired.
More about Railroads:

Atlantic Coast Line and Seaboard Airline Historical Society