San Antonio News
Saint Anthony Catholic School - 125 Years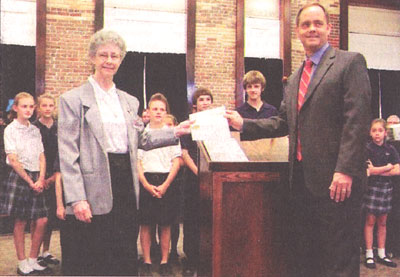 The Pasco County Commission honored St. Anthony Catholic School in San Antonio on April 29 for its 125th anniversary. School principal  Sr. Roberta Bailey accepted the proclamation from a former student,  Commissioner Ted Schrader, who is part of a four-generation St. Anthony family. The school teaches children of all faiths in grades K-8 and was started in 1884. St. Anthony's has a record of spiritual and academic excellence for 124 years.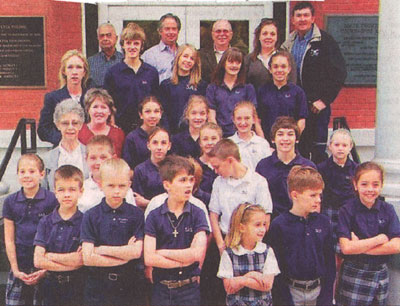 Twenty-eight second-, third- and fourth-generation students from St. Anthony Catholic School in San Antonio joined alumni, parents and grandparents when the school was honored for its 125th   anniversary by the Pasco County Commission. St. Anthony's is the oldest Pasco County public or private school. It is also the oldest parish school in the Diocese of St. Petersburg, a five-county area of Pinellas, Hillsborough, Pasco, Hernando and Citrus counties.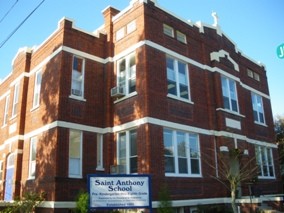 St Anthony Interparochial Catholic School32902 Saint Anthony WaySan Antonio, FL 33576

352-588-3041
San Antonio's St. Anthony Interparochial Catholic is a 125 year old private school. It is coed and Roman Catholic affiliated, serving around 200 students in grades PK-8.