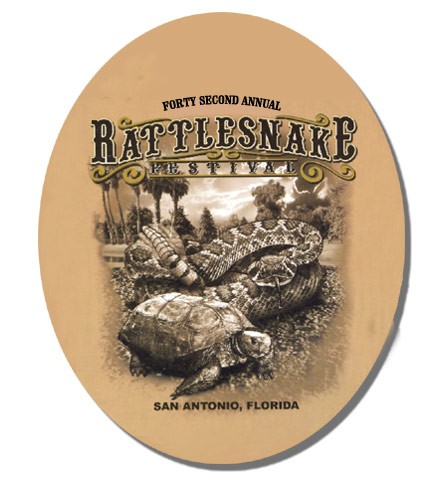 Representatives of the San Antonio RattlesnakeFestival will be attending the
Florida Folk Festival this year held at White Springs.
2009 Florida Folk Festival
May 22 - 24, 2009
The Florida Folk Festival, a three-day celebration of the music, dance, stories, crafts and foodthat make Florida unique. From Irish fiddle tunes and kumquat pie, tothe wide varieties of music brought by immigrants, the state's culturalheritage reflects the lives of generations of Florida families andcommunities. Throughout the Memorial Day weekend more than 300 performances give voice and meaning to Florida's heritage.
Several of our local craftspeople and artists will be participating in the Florida Florida Festival. Dennis Devine, Enrie Williams, Rochelle Morris and Ingrid Richter will be performing and demonstrating at various schedules.
Easter is a time for religious and family celebrations.Easter Egg Hunts, Food and other festivities are plentiful here in San Antonio.  Below is a group photo taken by Eric Herrmann of the Easter Family Reunion.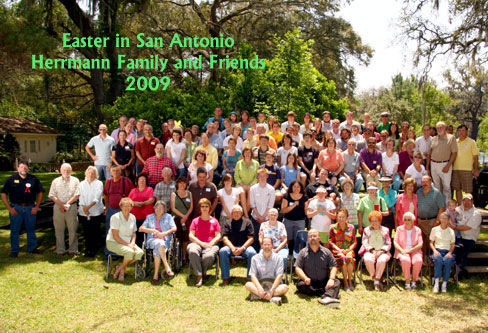 2013 The Kumquat Festival
Jan 26th
Dade City
The Kumquat Festival is a day of outdoor community fun with live music, food booths,shopping and plenty to keep the whole family busy. The festival unfolds in the heart of historic Dade City. Some festivities include a farmer's market, wagon rides, antique cars and tractors, tasty kumquat dishes and craft shows.
The Kumquat Festival celebrates the harvest of kumquats, a sweet and sour fruit that is a member of the citrus family. Kumquats are eaten skin and all and are a pleasant addition to many dishes and desserts.
Come experience the beauty and fun of small town life
amid the rolling hills of Dade City at The Kumquat Festival.
FOLK DUET TO PERFORM AT COMMUNITY UNITED METHODIST CHURCH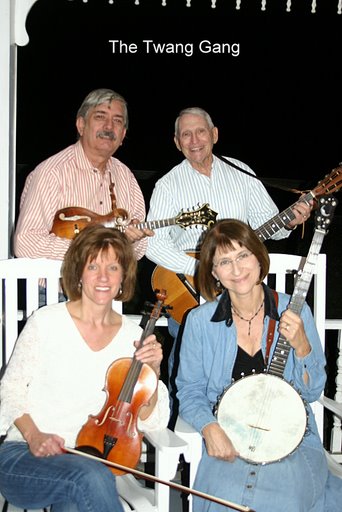 (San Antonio, FL) Neal and Coleen Walters will perform autoharp, mountain dulcimer, and banjo music at 7 pm on Wednesday, February 11 at the Community United Methodist Church (CUMC), 32606 Michigan Ave., San Antonio, FL. Tickets are $12 for adults; $5 for children under 12. Proceeds will go to the CUMC Building Fund.
Hailing from Greencastle, PA, the Walters frequently perform as part of the quartet, Doofus. They are currently on a solo tour, performing songs from their most recent recording, "My Pathway Leads to Pennsylvania." The CD features 19 tunes with arrangements designed to echo the way they would sound if they were in your living room. Titles include: "Carter's Blues," "Georgia Buck," "Gulf Coast Highway," "Late in the Day," "Curtains of Night," "Meaning of Home," "Shoe Heels Crackin' on the Floor," "My Pathway Leads to Pennsylvania," "The Whole World Round," "Too Old to Die Young," "Pack Up Your Sorrows," and "Come By the Hills."
For over 20 years, Neal played with the Mill Run Dulcimer Band and recorded eight albums with them. Coleen is a talented fabric artist. Neal provides the strong vocal lead of the duet while playing guitar, mountain dulcimer, banjo, mandolin or autoharp. Coleen sings a low harmony and plays bass or percussion (rhythm egg or limberjack). Neal and Coleen also play as a duo at festivals and workshops across the country, including the Central Florida Dulcimer Festival in Mount Dora, FL.
To learn more about Neal and Coleen, including a complete Florida itinerary, visit their website at http://www.doofusmusic.com/.
For more information or to order advance tickets, contact the church secretary at (352) 588-0322. Tickets will also be available at the door.


The Third annual Saint Nicholas Ball & Christmas Tree Auction will be held on Saturday, December 6, at Saint Anthony Parish Center in San Antonio. The evening will begin with social time at 6:30 p.m.
A catered dinner follows at 7:00 p.m., featuring prime rib and chicken cordon bleu. A live auction of decorated Christmas trees will begin at 8:00. Themes for the decorated trees will include: Victorian Christmas, golf, pets, boys, girls, angels, Bucs, Gators, Seminoles, Rays, Irish, under the sea, teen movie time, fishing, gingerbread, and many more. There will also be a silent auction of holiday decorations, toys, and gift baskets.
The evening will close with dancing until midnight. Beer, wine, and sodas will be available for donations. Tickets are $50 per person and are available from Saint Anthony Catholic Church (352-588-3081) and from Park Place Antiques and Gifts (352-588-9827).